If you've ever heard of or used Tinder, then you probably know about Grindr, especially if you are a gay man. However, as many will attest, Grindr is a very different experience than Tinder. While Tinder is for both hookups and dating, Grindr essentially functions just as a hookup app. And while Tinder is for both men and women, Grindr is exclusively for gay men. So if you are a straight dude, I would suggest skipping this article. But if you are a gay man who has already downloaded Grindr, or looking to download it soon, read up on this guide to make the most out of your Grindr experience. We'll list out some basic tips to maximize your Grindr success!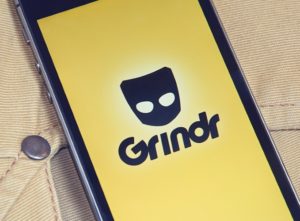 Select your Grindr pics wisely
As the pictures are probably the first thing your potential hookups will see when they see your profile, it is important to do it right. If you look at Tinder, you may see a lot of photos of guys and girls with their friends, their family or their significant others. It shows them having fun adventures and going out to nice places, etc. But keep in mind that the reason for these pictures is to build themselves up as a fun and adventurous person, to be appealing in a dating sense.
However, like we already mentioned, Grindr isn't for dating and long-term relationships. At least for the majority of users. Is if you want to make the most out of your Grindr experience, you need to select profile pictures that emphasize you and your physical features. Selfies are the best Grindr photos you can use. You can even go shirtless if you want to be daring (shirtless men on Tinder don't get as many matches, but on Grindr it works just fine). To be honest, a bunch of selfies is all you really need.
If you want, you can also link to your social media accounts. It not only allows your potential hookup up to go in and see the more personal side of you if they so choose, but also tells them that you aren't a bot or a catfish (we'll touch up on that more below).
Be direct about your intentions
Unlike Tinder where girls and guys can remain coy about what they are looking for on the app, guys on Grindr will not even bother trying to decipher what you want. They'll either just not match with you, or delete you immediately.
So be sure to either post directly in your profile what you are looking for, or immediately let them know once you start chatting. It will save both parties a lot of time and effort. Again, unlike a Tinder where the goal is often to build a lasting relationship (which takes time and friendly conversation to build), everyone on Grindr wants immediate gratification so they can (in all likelihood) move on with their lives.
In fact, be prepared for a lot of the guys to immediately send dick pics, without even requesting it for you. That is perfectly fine etiquette on Grindr. This is their way of being direct as well. If you don't like the gesture, simply delete them and move on.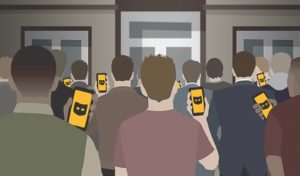 Keep Your Expectations Low
While this rule applies to Tinder as well, people who use Grindr should have even lower expectations, since the people on the app are mostly looking for just hookups rather than romantic relationships like Tinder. Don't wait around for the perfect guy who shares all your interests and all that jazz. If they met your basic requirements and don't raise any red flags, they are prime hookup material if the mood is right. And make sure to avoid beating around the bush with them. Otherwise you run the risk of them deleting you for taking too long to get to the real fun. I've had that happen to me a few times in the past, which totally sucked. Don't make the same mistake as me. If you're interested in them, tell them and see where the conversation goes from there.
If they aren't a good fit, I personally wouldn't even leave them on your chat list any more. All it does is clutter up your list and may potentially lead to you inadvertently miss someone on your chat list who will give you an enjoyable time. Once you start racking up too many potential matches to count, you start losing some of them through the cracks. Do your best to keep your chat list short and sweet.
Stay Safe and Take Precautions
The first step to staying safe on Grindr is to always be on the lookout for bots and catfish (people who pretend to be sexier and hotter than they really are). If it sounds too good to be true, definitely vet them thoroughly with live snaps or other verification methods before agreeing to meet up with them in person. Have them send a specific selfie with a either a specific gesture, or with them holding a handwritten note with your name on it. Something that shows you that they are who they say they are, and are actually talking to you in that moment. Unfortunately, more often than not these guys will be fakes, so it's always better to figure it out sooner rather than later.
Once you are ready to meet, make sure you convey your plans to a close friend who can call the police if you go missing or something worse. Give them the location of your meetup, your hookups name and the pics of him as well. It's always better to be safe rather than sorry.
Lastly… Have Fun!
Remember that Grindr is a just an app for guys who are either bored, horny, or both. As much as we all love getting action now and then, try not to take Grindr too seriously and just have fun with it. Keep in mind that Grindr is universally regarded as just a hookup app, typically without any significant long-term commitments afterwards. Always keep that in mind when using the app, whether it be when constructing your Grindr profile, or how you interact with potential hookup partners. As long as you keep your expectations in check and always verify that the people on the other end are real, you will eventually find a solid hookup partner that gives you a good time. So good luck out there!